New Bathroom Products to Aid Dementia Sufferers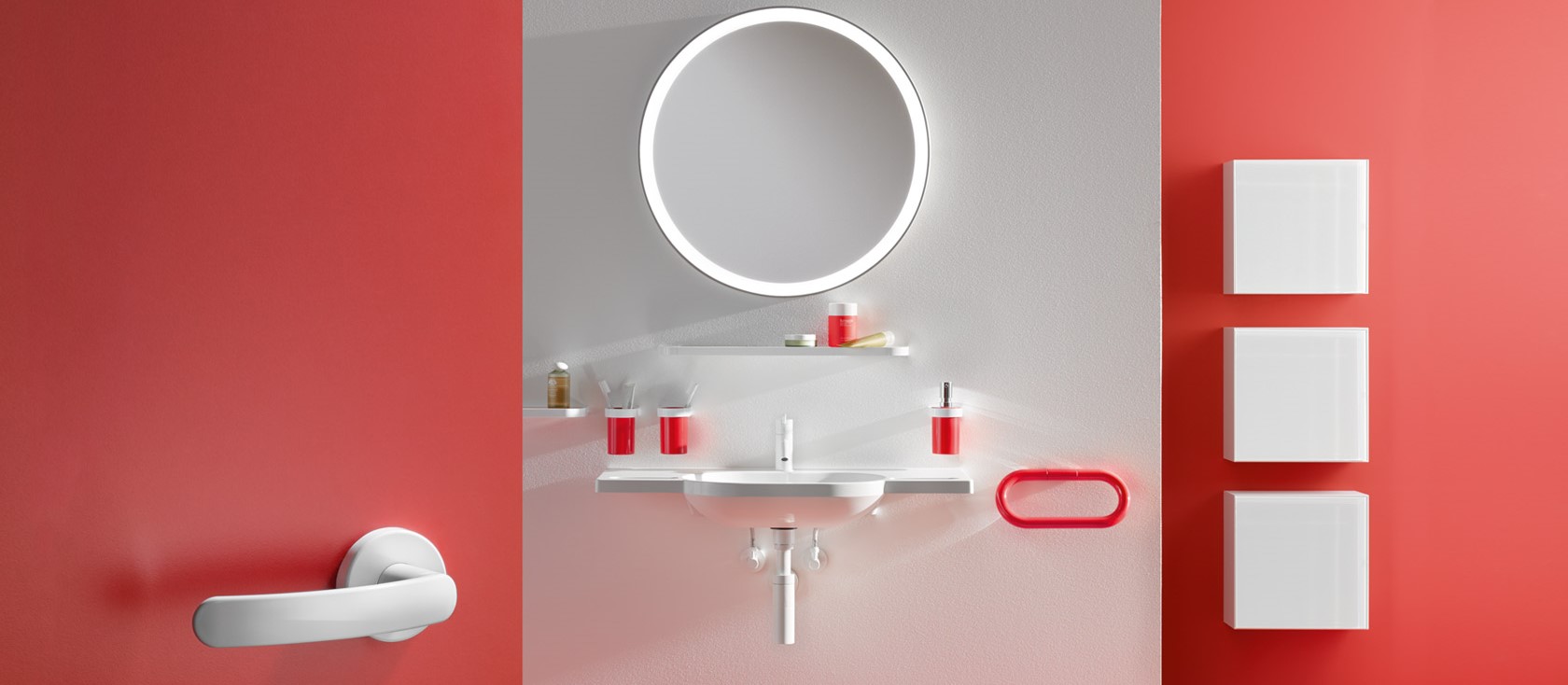 Dementia effects 1 in 6 people over the age of 80. In the UK, it is expected that 1 million people will have dementia by the year 2025.
Not Just Taps has launched their specially-developed Dementia Care range of bathroom products, targeted at dementia sufferers and the elderly. The range utilises colour contrast technology and warm touch technology to create products which are easy to use and help with orientation and perception.
But how does the technology work?
The products in the range use colour contrast technology, contrasting a dark red colour with white. The design signals the correct use of the product by highlighting functional areas with a contrasting colour. For instance, our soap dispenser has a red push button to signal to the user where to press. The design also facilitates orientation and three-dimensional perception as the colour red has been proven to be the most easily perceived colour by patients with dementia. The products facilitate intuitive use by dementia sufferers, who often suffer with poor orientation. Thus, the range makes the bathroom environment comprehensible and safe.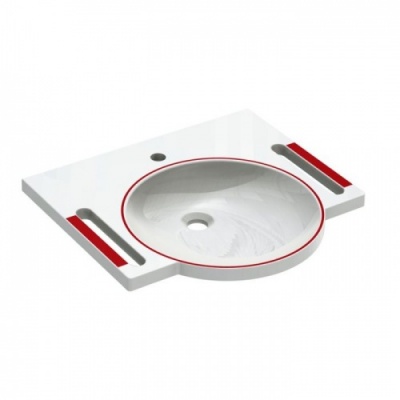 The range also features warm touch technology. The research behind this suggests that changes in location cause dementia sufferers enormous stress as they are no longer in familiar surroundings. A warm, homely bathroom gives people with dementia a feeling of familiarity by reminding them of their home. The warm touch products are made of an innovative material with the appearance of chrome but the haptic properties of a polyamide. These products provide a feel-good, homely atmosphere and thus increase a feeling of well-being.
The range was designed by HEWI of Germany and architect, Dr. Birgit Dietz, who states that "the aim is for sufferers to maintain their competencies and to minimise the feeling of uncertainty and helplessness." The innovative technology behind these products has been specially designed to give dementia sufferers and the elderly their freedom and independence back.
These products are ideal for both homes and commercial premises, such as nursing homes, care homes and hospitals.