Tap Tail Connectors - Understanding the different types
What are tap tail connectors?
Taps connect to the water supply either having rigid fixed tails which are solid metal tails that are part of the tap or by separate connector tails.
The article below summarises the different types of connectors available.
Which type of tap tail do I need?
Taps which require separate connectors are normally monobloc taps (single body taps where both hot and cold water enter the body close together)
Inlet Sizes
These taps have inlets where the connectors screw into the tap and are in the following sizes:
M8 , M10 (by far the most common) and M12
Types of Connector
Connectors either come as flexible tails or as rigid copper tails.
Flexible Tails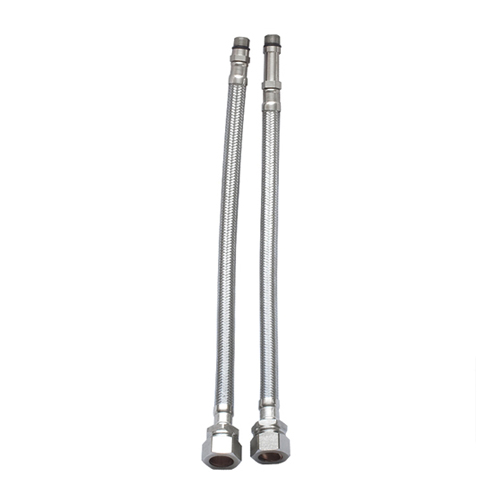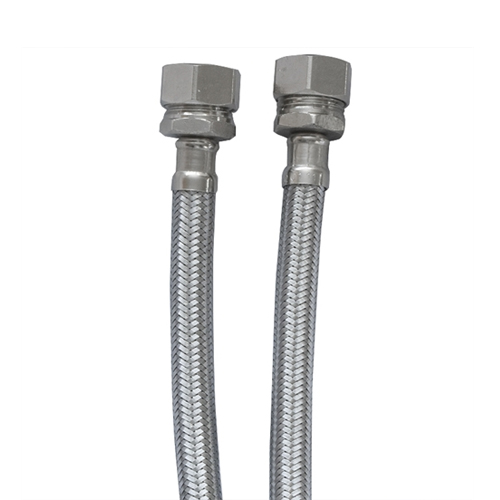 Flexible connectors which are normally supplied with taps are normally made from EPDM rubber covered by a stainless steel mesh to protect the rubber tube.
These connectors have 2 types of end fitting for the plumber to connect to the water supply:
Female end connection (either ½" BSP or 3/8" BSP) which connects to ½" male or 3/8" male
Compression fitting – connects straight onto 15mm copper pipe
Benefits of flexible connectors
Available in a choice of lengths up to 90cm - allows fitting to water that is not close enough for short connectors
Flexible tails are easier to fit than rigid tails
Flexible connectors tend to look better in domestic bathrooms than rigid tails
Some flexible tails have isolation valves included which allows the water to be easily switched off to the tap
Some flexible connectors are available with WRAS approval which signifies high quality and also permits use in some commercial projects
Note: Care should be taken when fitting to ensure they are not kinked or twisted as this will affect flow and also weaken the inner tube
Rigid Copper Tails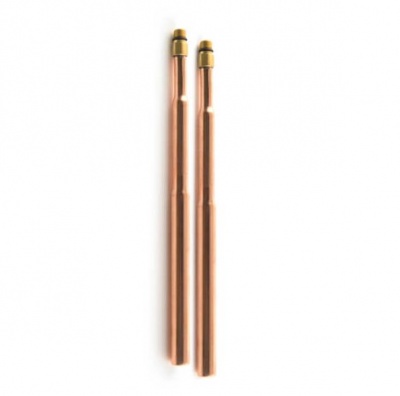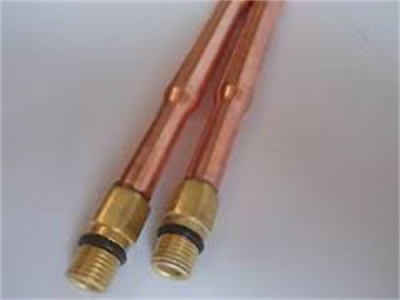 ​
Rigid copper tails tend to be used in commercial installations in particular within the medical and healthcare sectors.
Benefits of rigid copper tap tail connections
Rigid copper tube connectors are normally available as 15mm tube that is approximately 30cm length with connections of either M8, M10 (the most common) and M12 to screw into the tap
Rigid tails tend to reduce the build up of bio film and harmful pathogens and are therefore often specified as part of legionella prevention programmes
The water flow on copper tails is slightly higher than for the equivalent flexible connector
NotJustTaps offers an extensive range of tap tail connectors which can be seen here: Flexitails, Flexible Hoses and Copper Tap Tails